At ADRAD we are proud to be able to supply off the- shelf and made-to-order complete aluminium radiator assemblies. These units are designed and manufactured to ensure optimal performance, durability, appearance and ease of fitment.
Adrad has hundreds of performance cooling radiators, intercoolers and oil coolers. If your particular vehicle is not listed, we can manufacture a performance aluminium radiator to suit it. All we require is a sample or a detailed drawing. Our three most common aluminium radiator core thicknesses are 38mm, 56mm, and 73mm.
Technology
HEMMED FIN
Adrad Australian made alloy radiators feature a hemmed fin. The edge of the fin is turned back on itself to double the thickness of the metal, adding strength to the face of the core for durability.
STEPPED CORES
Stepped cores are available in a number of configurations. Stepped cores enable air to flow freely through the core due to their unique angled design.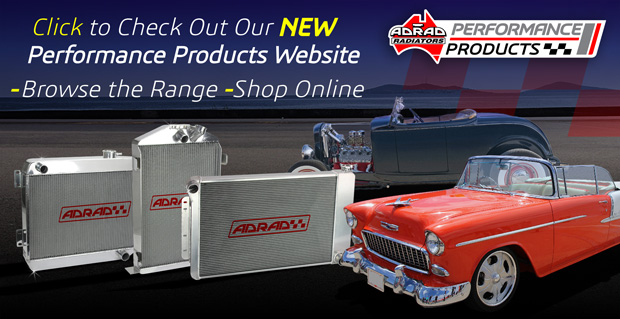 Adrad is able to manufacture and supply specialist radiators and cooling products for off-highway applications including mining, excavation, earthmoving and construction equipment.
A variety of unique design features can be optioned to enhance radiator performance and durability under extreme conditions.