Distinctive radiator designs are a key feature on many vintage and veteran vehicles, restorers often require genuine honeycomb or cellular replacement radiator cores in order to maintain the integrity and value of their special vehicle.
Fortunately, there is no need to sacrifice accurate styling or quality of construction in the quest for reliable cooling performance.
ADRAD manufactures honeycomb and cellular cores. ADRAD craftsmen build each bespoke radiator core employing authentic construction techniques. Each core is handmade with accurate styling, quality construction and reliable cooling performance.
High quality copper and brass strip is fed into original machinery from the period, transforming it into beautifully detailed radiator cores that are designed to last.
After shaping and solder coating has been completed, the new core is ready for the tanks and supports to be fitted.
CORE PROFILES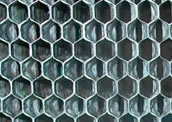 HEXAGON PROFILE
Exact reproduction 5/16" Honeycomb Radiator cores are produced on original equipment and are handmade.
The period-correct look for many veteran and vintage vehicles.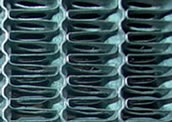 CELLULAR PROFILE
Cellular radiator cores and produced on original equipment are handmade, to capture the period-correct look for your vehicles radiator.
CORE SHAPE CHART
Below is our radiator core shape chart showing you the options available.

FEATURES
Vintage & Veteran Vehicles
Authentic Construction
High Quality
Handmade with accurate styling
Modern Reliability
Period correct looks
A quality radiator core from ADRAD will give your cherished vehicle the reliable cooling and authentic character that it deserves.
Contact Us for more information or request a quotation advert goes here